How To Build Woodworking Projects
PART 9 OF THE COMPLETE WOODWORKING GUIDE FOR BEGINNERS
Before you can embark on any woodworking project, the first thing you shouldn't ignore is proper planning.
For simple projects, all you need is an insight or idea of what you want to construct, but when it's going to require more preparation, then it starts getting complicated.
You still have to consider proper planning as a major factor either way.
Let me add this as a tip; we have perfect and amazing woodworking already made plans that can assist you in your work, coupled with the basic things you've learned in this guide, and all that's is left to be unveiled.
There are about three basic stages to proper project planning, and they are highlighted as follows:
Making a decision about what you want to construct.
More detailing, either by constructing prototypes or by drawing.
Running the cost of materials
You probably feel that your family should upgrade from using their present kitchen table, and replacing it with something that is exceptional would make everyone proud.
Know this for a fact:
Nothing should stop you from designing any type of table, up to the point of customizing it to suit your individual tastes or needs.
You can ignore all you couldn't afford at the Arts and Crafts furniture gallery and trust in the magic of new inventions you can make yourself.
Let me give you a quick run-down of why you've got build one yourself.
You can always control the cost and quality, unlike what the furniture gallery has to offer, you have the ability to try out new techniques and styles or even the use or special tools to invent new skills and ideas that anyone wouldn't think of.
When there's motivation to innovate something, you can trust that there are unlimited sources and ideas of what it'll become.
Generating ideas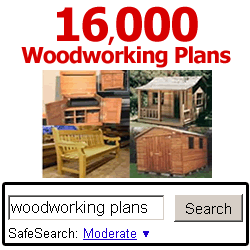 I'm sure you have thought about enough to have made the decision to innovate and build something, you should understand that every idea you've had and will still have is key.
Do not take any idea that comes to your head for granted; this means you do not have to stick or commit just to one idea, you've got to widen your imagination and trust all that's coming to your mind about the project.
It would be very difficult to clarify a design if you do not place concrete options alongside your ideas. Furniture always has and still follows some steps and distinct style trends.
A lot of wood makers have the wrong notion that everything they're building must conform to a general or accepted style that has been from time.
You might not want to believe this, but a lot of designs we have today came as a result of trial and error from other wood makers.
Nothing should stop you from innovating new things too.
Here's a thing to get you started: try studying the proportions of chairs, cabinetry, chests and tables to have an idea of how furniture can function, probably in conformity with our body (the human body).
You'll know for sure anytime you sit in a comfortable chair, even if it's difficult to actually pinpoint why the chair seems supportive, but little things like the backrest tilt, the leg height, the size of the seat all contribute to the comfort of the chair.
Let's try to make your project interesting and exceptional, so think about new techniques from all angle within the scope of furniture style.
In no time you'll discover that your skills will grow, on and on without you jeopardizing or ruining the whole project.
Sensible building general entails working alongside some budget in mind.
You're going to need more money to finance a larger project, but one way to mitigate the cost is replacing solid lumber for sheet goods (in the case of a big project).
They are not so expensive, and apart from that, you'll be free from movement issues faced when designing panels that are made of wood, especially solid wood materials.
Do not forget to sum up the cost of some kind of hardware your project may require, some which include the doorknobs, slides, drawer pulls and hinges.
Although may look small, but each of this item actually sums up to make your project a good one.
Before you kick-start a project, try to check out your workshop to ascertain the tools you have, if all the tools and equipment present are up to the standard of your project to avoid errors after the project might have started.
A scroll saw, for instance, sounds like the best tool that should be on this project, do you feel there's a way to accomplish the task or come up with a design without one?
The construction phase of the project should also be considered, so you don't stop in the middle of the project and find it difficult to continue.
If you have to purchase a new tool to complete the project, are you prepared for it?
Creating Working Drawings
The fun begins right here!
Without having to labor hard over the details of your project, you can easily work on the bugs from the first look of the project-to-be.
This approach is more like giving your hand the chance to draw out ideas and inspirations coming from your mind.
Now isn't the time to worry or be concerned about getting a perfect symmetry, exacting curves or perfectly scaled portions.
All these can be taken care of after production of the drawings.
One mistake you shouldn't make is going from sketching to drafting when you've not really gotten something that you like.
To avoid wasting quality time, do not make major design changes while you're still at the drafting stage.
The main importance of the freehand sketches is to be able to view things from another perspective.
Now you wouldn't have to redraw the form over again when you can easily trace it out on a paper and leave out areas that might still need adjustment.
Once you pick a sketch that conforms to the idea you want to use, next is assigning dimensions to your work.
This will involve setting your design out to scale with mechanical drawing, and with that you can see clearly how the shape and size of each component relate to each other.
The sequences and methods needed for joinery also start coming to life. The working drawing is an intermediary between your master cut list and the freehand sketches.
Drafting Basics
What these skills require basically is common sense.
Your board should be free of eraser debris and lead before you tape your paper on it.
Also, the bottom of the paper should be aligned to the parallel rule after it has been secured with a piece of tape at each corner.
There should be a scrap piece of paper between the surface of the board and your hand; this will keep the work neat and avoid smudging.
Your brush shouldn't be far from you to wipe off debris on the surface.
Immediately you get a baseline, make any degree angle to it either by using a straightedge and a protractor or angle templates.
Fillers and finishes
There seem to be a lot of finishes out there, though what qualifies them are the weaknesses and strengths of each.
There is variation in water resistance, ease of application, dirt resistance, durability, ease of repair, solvent resistance and build up toxicity.
Finishes that are commonly used include oils, oil/varnish mixtures, wax, wiping varnishes and fillers.
Oils
Basically, the Tung oil and linseed oil are the two types of oil used in furniture finishing.
Tung oil is considered to be the best due to some attributes that have been discovered; its ability to resist water and less tendency to change color with time.
These oils in their purest forms stay relatively soft and tend to dry slowly.
You can add additives or treat with heat during the manufacturing process if you want them to dry faster.
Oil/varnish mixtures
The mixtures have the same application as oil, but they tend to dry harder and faster.
The tactile quality of the wood cannot be destroyed once the mixtures are applied on the surface, even though they cannot protect like thick coats of straight varnish, the mixtures still provide better liquid and moisture resistance than the oil alone.
The constraint to using the mixtures is water pentatonic when used on tabletops; it may result to change on texture and discoloration of the wood.
Wax
Waxes are used to coat over other finishes, not as a primary finish.
Waxes, however, does not have the ability to provide much protection but are strong enough to enhance the furniture appearance.
Beeswax, paraffin, and carnauba are examples of common waxes that can be applied to finished furniture works.
Wiping varnishes
These days, most of the Tung oil products that are sold to woodworkers are not exactly oil products but wiping varnishes that have high proportion of mineral spirits present in it.
Just like other oil finishes, wiping varnishes are applied the same way.
Other applications might require you to build up enough depth of finish so that the shiny surface can be buffed out, the varnish coating, on the other hand, is cheap and when applied looks streaky and neat.
Fillers
To fill up telegraphed pores of the wood, it's important to have fillers close by before you start surface build up or apply the finish.
They either in a powdery form or finely grained paste and can be made to match the color of the wood.
Before the inception of French polish, POP, which is commonly referred to as plaster of Paris is used to fill up opening in woods.
Advancement in technology has brought the use of paste filler made from silica; an element from the combination of naphtha and a binder of oil or varnish.
Posted in Woodworking Beginners Complete Guide